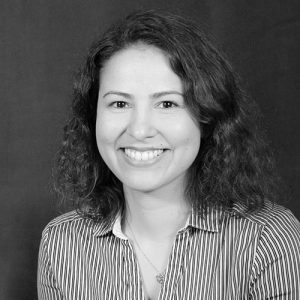 Daniella Briotto Faustino
Daniella Briotto Faustino is a PhD student in Information Technology (Digital Media), with the Creative Interactions Lab. She holds a M.ASc. in Human-Computer Interaction, a post-graduation in Information Technology (IT) Management and a Certification as a User Experience Specialist. She is also an experienced system analyst and IT project manager. Her main research interests are interaction design and accessibility for people with vision impairment.
Daniella is part of the Collaborative Learning of Usability Experiences (CLUE) program. Since October, she works as a CLUE intern at the Usability and Accessibility team at the Canada Revenue Agency. Her Master Thesis proposed the use of deformation as an alternative method for password input for people with vision impairment. She presented her thesis project during the 2018 Three-Minute Thesis (3MT) competition, winning the first place at Carleton and the second place in the Province. You can see her video here.