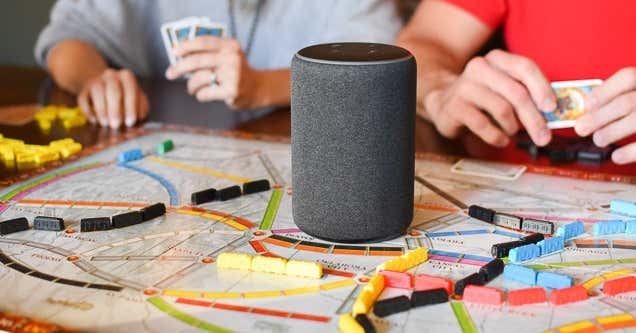 We are seeking participants who are blind or have low vision for a study exploring how Alexa (a voiced-based assistant) can be designed to improve board gaming experiences, particularly around learning the rules. The study is entirely remote and does not present any risk to the participants. This research is supervised by Dr. Audrey Girouard.
Participation Involves:
You will complete an online short survey about your board gaming experience and use of conversational agents (like Siri, Alexa, etc.) (~15 minutes).
You will participate in a co-design workshop with the researchers and other participants (~2 hours).
The co-design session will be video-recorded. We also encourage to keep your video on, but it is not mandatory.
Data will be stored on password-protected computers only accessible to the researchers.
Eligibility:
You are …
Blind or low vision
At least 18 years of age
Comfortable with the English language
No level of board game experience or technical knowledge is required, if you have any experiences or information you would like to discuss we would like to hear!
Co-design workshops will take place via online conferencing tool Zoom. You will be compensated with a $5 CAD eGift card of your choice after completing the survey and $45 CAD eGift card of your choice after completing the co-design workshop. Alternatively, you can choose to get full compensation of $50 CAD at the end of the study. Amazon is the default eGift card option.
If interested, email Saman Karim at samankarim@cmail.carleton.ca for more details!
The ethics protocol for this project has been reviewed and cleared by the Carleton University Research Ethics Board, CUREB-B Clearance # 117485. If you have any ethical concerns with the study, please contact the Carleton University Research Ethics Board-B via email at ethics@carleton.ca).
People
Publications