We introduce Soft Speakers, a systematic approach for designing custom fabric actuators that can be used as audio speakers and vibro-haptic actuators. Digitally-embroidered with e-textiles, we implement Soft Speakers as tactile, malleable and aesthetic designs to be part of wearables, soft furnishing and fabric objects. We present a rapid technique for the DIY fabrication of audio feedback into soft interfaces. We developed 5 prototypes: 3 wearables, a piece of furniture and a soft toy. We show some of these prototypes below.
On the left, it is a winter hat with two embedded Soft Speakers embroidered within: one on each earflap. On the right, it is a t-shirt with two embedded Soft Speakers embroidered on the upper back.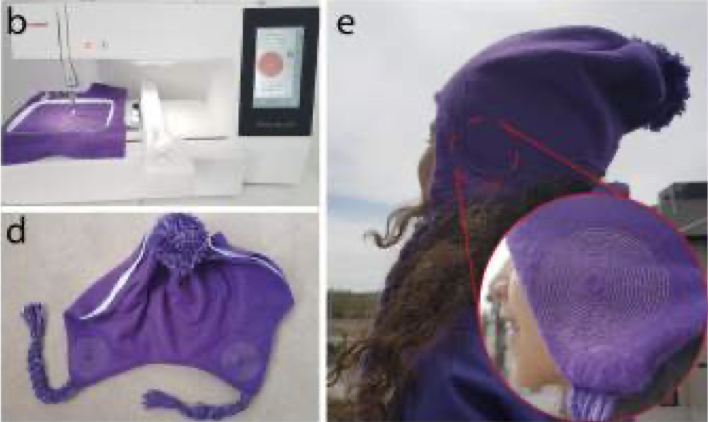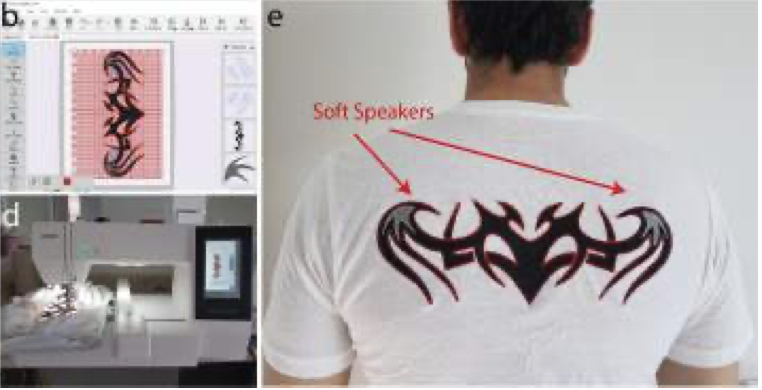 Soft Speakers are not comparable to conventional speakers, but present an alternative means for output interaction in non-rigid form factors. This allows audio and haptic feedback to be embedded in fabric, leather and textile objects, expanding the design space to include wearables, soft furnishing and soft objects. In our design research, we learned how to design, fabricate and implement Soft Speakers using digital embroidery in DIY accessible, aesthetic and low-cost means.
People
Publications